D.O.C
D.O.C'below the cave'–we serve inexpensive, tasty lunch platters, refreshing shaved ice with a variety of toppings and syrups, and freshly squeezed orange juice made from locally grown oranges (mikan) - enjoy the wonderful view from the café, or take down to the beach.

Note that the café is open during the Golden week spring public holiday and summer only, from 11am-2.30pm.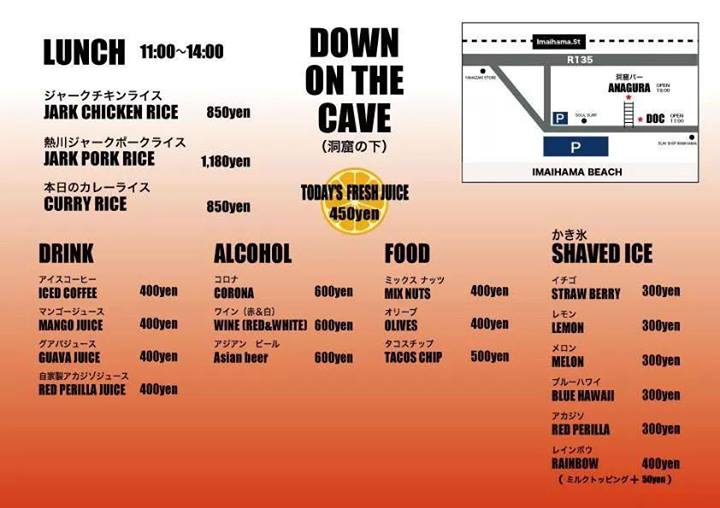 LUNCH TIME 11am-2pm.